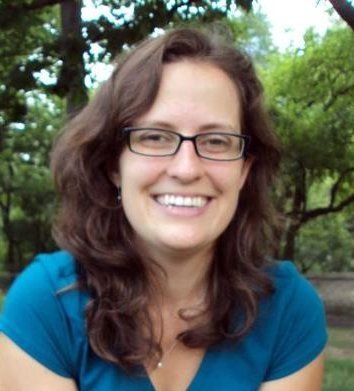 Hannah Cranbury, Interim Senior Minister
Raised in New Jersey, Rev. Hannah Cranbury moved to Riverside in 2012 to serve as Associate Minister at FCC. She received a B.A. in Political Science from Washington University in St. Louis and her M.Div. from Princeton Theological Seminary. She currently lives in Riverside with her wife, Sarah, and their two children.
Maggie DeGroff, Office Manager
Maggie DeGroff began working as our Office Manager in July of 2010 after retiring from Cal State University, San Bernardino. She has studied at Cuesta College, San Luis Obispo, CA and Cal State University, San Bernardino. Born and raised in Maine, she lived for many years in Charlottesville, VA., where she began her family. After almost 30 years in CA, she considers this her home. She has two adult daughters and three wonderful grand kids.
David Wells, Music Ministry/Choir Director
In addition to serving as Director of Music Ministry and Choir Director at First Congregational Church of Riverside, California, David is the Artistic Director of the Temecula Valley Master Chorale. He currently is working with choir and orchestra ensembles with a specialty in vocal music. David Wells has a Bachelors in Vocal Performance from the Bob Cole Conservatory of Music at Cal State Long Beach and a Masters in Choral Conducting from Cal State University Fullerton. David has extensive experience with choirs and music programs of all sizes and ages, including founder of the Mission Viejo youth choir, director of music and worship at Los Altos United Methodist Church, and operations manager of the Long Beach Camerata Singers. In his free time, he composes and records music in his in-home recording studio.
Bill Brakemeyer, Organist/Accompanist
Bill Brakemeyer came to First Congregational Church as organist/accompanist after serving 27+ years at First United Methodist Church in Redlands, in addition to experience in various denominations of Christian and Jewish traditions. Bill also serves as artistic director of Raincross Master Chorale, accompanist for Riverside Mission Belles, and conductor of the annual Dickens Festival Evensong. Bill has added to the cultural life of the Inland Empire since 1972 in many ways, including as dean of the American Guild of Organists, general manager of the Riverside Philharmonic Orchestra, and facilitator in conversations about LGBTQ+ inclusion in the Methodist Church.
Carrie Penrod, Wedding Coordinator
Carrie Penrod has lived in Riverside her whole life. Carrie and her wife of 20 years have two beautiful kids. The First Congregational Church of Riverside has been home to her family since her parents got married here in 1968. She has always had a creative spirit and looks for any reason to decorate her home for a celebration or a theme party. She especially loves capturing a single moment and making it into a photograph. Carrie is always excited about helping people celebrate something beautiful whether it be a wedding, birthday, or anniversary, and she has been assisting in wedding planning for approximately three years. She looks forward to celebrating your special day with you.